My Name Is
September 28, 2009
Inside my name is Confidence
I don't care what people say about me
I believe in myself
It's only for me to care and no one else
Rumors about me may be true or false
Whatever it is you
Don't know the cause
I have many dreams to pursue
I am intelligent and that rumor is true
I stand up for myself and for
What I do
I do it for me, not simply to please you.

My family thinks my name is Next in Line
My grandma, mom, and two sisters,
Got pregnant young
All in order, all so shocking
Makes me bite my tongue
They all dropped out of school
They say I'm next but I know better
I aint no fool
I'm going to study, graduate and be somebody
I am going to prove them wrong
If they try to bring me down
Then they can get gone.

Tomorrow my name will be success
Graduating is my main goal
I'm not going to sit around and watch TV
When I can be out there
Being what I want to be.
Have my eyes set on Barbizon
Which is modeling and acting
You will know my name by the age of 20.
Do I have courage?
YES, I have plenty.

Secretly my name is normal teenager
People know me for being funny
Get distracted in class
Thinking about my honey
Drama is an everyday school thing
Fighting about who likes who's fling
Love my mom one day and hate her the next
Takes away my phone because
When she talks I ignore her and text.

My real name is attitude
I've learned my manners
As an please and thank you
But once you set me off, then this girls has an issue
You know the usual saying
You want respect then you need to give it.
I don't forget and I don't forgive
I hold a grudge
That's just how it is.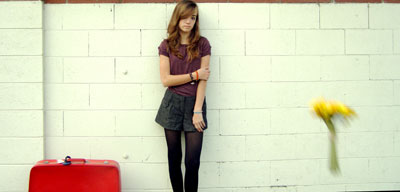 © Austin K., Studio City, CA