Coyote
September 18, 2009
I stare at the stars so peaceful and calm,
Nothing seems to toil them,
Nothing's wrong.
The coyote howls from far away,
Lonely calling to another day.

Here I lay,
Looking peaceful and calm,
Yet like the coyote,
I feel anxiously wrong.

I want to call like he does all night long,
To call for peacefulness,
And true warmth that only comes from the loved one.
The love that reassures people that they are there,
Not the kind that fades over time,
But the kind that knows no time.

Just to continue on,
Seems so wrong.
I see the images play over again,
And again,
And again,
I try to escape them,
But they're in my own head.
Always haunting me,
Never leaving me alone.

Could I have stopped them?
Could I have been the one to never know the wisdom that comes with time?
The one to never see another sunset,
Or feel the warmth that sunshine bring,
Or see the sun disappear and reveal stars shinning in the moonlight?

Nothing seems to delight,
The smile I used to hold so dear,
And show without a fear,
Is no longer there.

I hear another call from the lonely coyote,
Calling for his loved one.
But she is no longer there.
He is all alone,
And will never know another one.
He is all alone in this harsh world,
As I must be now.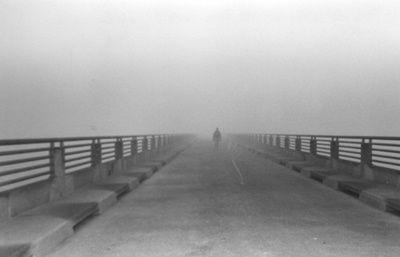 © Becky G., Westville, OH