Feelings of teenage love
September 15, 2009
Teens!
We just want to be love and to have someone to trust.
OR
Do we want to have someone to love or just to show off?
Love is very serious
Teens might and might not understand the meaning
every time we go out with a boy or girl, our hearts get crushed!
No matter what we say or do it just happens.
Sure we all want dates to prom and homecoming
I just want to be held and for some one to understand me
That I'm me and that's who there going to get.
Some people act fake and cutesy
But some people act real, talk with their soul
What are you going to talk with?
I have no idea but I know to love someone you must be:
Honest, loving, caring, kind and understanding.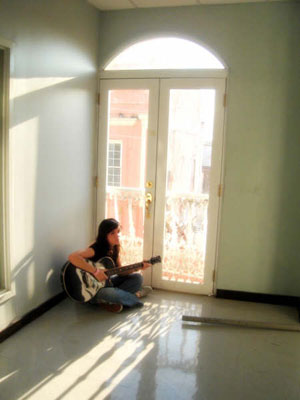 © Eveliz V., Bayamon, Puerto Rico