The Writhing of the Vine
September 7, 2009
A peculiar thing it seems to me to find a seed.
To plant it in the ground and it shall grow a weed.
The trouble of the matter lies within its heart.
The vine that holds it steady writhes from the start.

It twists and it turns dancing with glee.
Growing slowly daily to create another seed.
A flower blooms from the vine, pure and white as snow.
Will this flower birth a seed? That we soon will know.

As the flower puckers up,
A pod there grows and oh, such luck!
The struggle starts again.
The vine it grows, it bends its pose and does it all again.

Tis the tale of a Writhing Vine simple and so plain.
Inner meaning, this story has no matter how it's strange
You see the moral of a life, is to live it as you wish.
For when you die, and o you will, your life you will forget.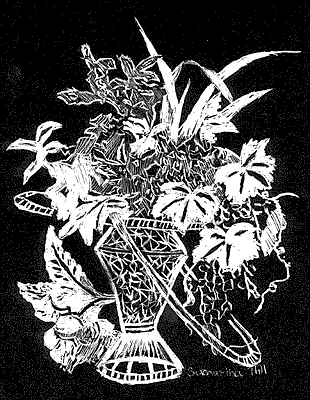 © Samantha H., Gulfport, MS