Broken Past, Mended Present, Hopeful Future!
September 7, 2009
Just a month ago,
wishing for death was a good day in my life,
The past just wouldn't let go,
I thought life would never be right.

People told me it was gonna be ok,
I hoped it would, but didn't believe it.
Because of my past I lost my faith,
I was ready to quit.

I gave up on god,
my life was falling apart,
I got weak and I cried,
I had a completely broken heart.

Then I met you,
and everythings is perfect.
I don't know what I would do,
if we wouldn't have met.

Now I never wanna let you go,
I just wanna let you know,
how much you mean to me.
I always wanna be with you,
never wanna leave you,
I hope you can see,
how much I care!

No matter how the past was,
I think of how I feel now.
I hope for what the future holds,
and as long as I got you...I don't care if my words rhyme!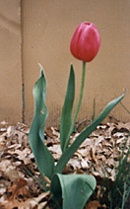 © Ashlee R., Plano, TX