I Know So Well.
August 21, 2009
That smile i know to well,
crosses over your face.
Working from your lips to your eyes,
Slowly at their own pace.

I reconize that gleam in you eye.
the one that i desire.
The intenseness of you stare,
It grows and spreads like fire.

I'm trembling now as you move closer,
Closing the distance between our lips.
First soft and slow,
Then more and more feeling your fingertips.

You touch my body slowly,
Moving over the my skin.
your hands getting more curious,
Comitting such a horrible sin.

I'm yours now so take me away,
In body, mind, soul, and heart.
I'm lost in your presense,
This is just a start.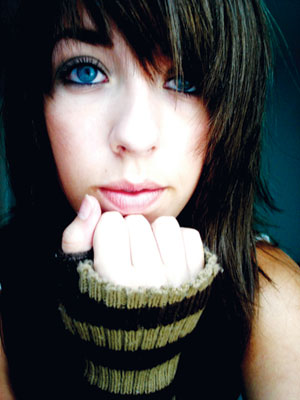 © Brit H., Peabody, MA