Happily Never After
August 27, 2009
The feelings you say you have for me
Are they real? Are they fake?
Or was falling for you a life learned lesson
A complete mistake.
Because the heart you take
The heart that is mine...
With your bare hands you break into two like its fine
Then you give me a heart and label it as yours
Giving me the impression that i'm blinded by love
When i'm actually blinded by deception
Did you think I was going bounce back
Get up like resurection?
But no...
I'm down on both knees, tight fist, tear drops falling
Begging for respiration
Because I CAN'T BREATH!!, i can't breath...
Now that i'm heartless
Now that i'm airless
Now that there is nothing left of me to take...
Do I retain the fact that
What makes you smile
What makes you happy
Can also make you sad and apathetic
Can also make you say *** life and forget it
Or should I just start over
and back track like rewind
Smiling like everythings fine and dandy
Like it'll just be a matter of time...
But what time?
The hands on the clock has stop moving
There's no happy ending
There's no conclusion
Just...
Happily Never After...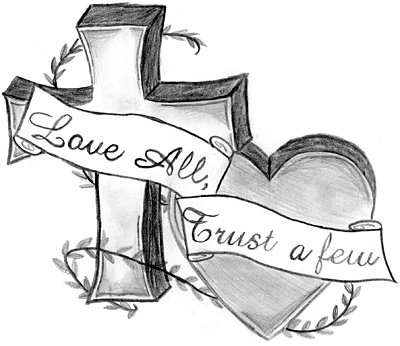 © Gina W., Glen Gardner, NJ