Morning Glory Lane
August 26, 2009
Out my door and down Morning Glory Lane I walk,
I skip
I run
I sing
And
There's Mr. Lawson with his cup of coffee,
There's Miss Stokes off to teach 4th grade,
There's Mrs. Wheeler planting her bulbs,
And there's Emma and Rachel selling lemonade.
Mazy-Rae is practicing piano,
Lacey is tying her shoe.
Little Johnny is trying to kiss Julia,
After he already kissed Sue...
Mrs. Leigh is checking her mail,
Baby Anne wailing for food.
Mr. Wood is painting Autumn.
While Jane and Sarah settle a feud.
All these people,
And all these actions,
Are what creates
My happy reactions.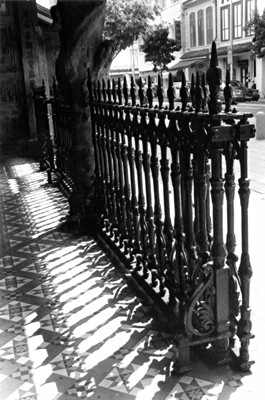 © Gretchen L., Edina, MN