Snowflakes.
August 26, 2009
A single snowflake falls toward the ground,
Alone in the world of feelings that aren't felt.
It doesn't try to make a sound,
Afraid if it does, it will melt.

All around, it is calm.
The little snowflake
Lands in my palm.
It's afraid if more flakes don't come,
This little flake
Will have to be done.

We wait and wait
For more flakes to come,
As my fingers and toes
Begin to go numb.

We're losing hope,
And gaining sadness.
All that waiting
Was causing madness.

But soon we see,
Through the bleak grey clouds,
Another sparkling snowflake
Falls to the ground.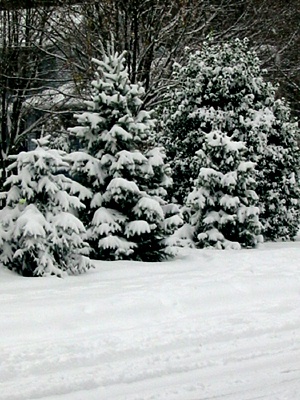 © Kristen S., Sewell, NJ