Please Understand
August 26, 2009
When I see you,
I run out of things to say.
I stutter and stumble
And feel embarrassed.
But inside my heart is soaring
Up above the clouds.
Flying with the birds;
The angels singing
A beautiful love song.

As ungraceful and clumsy as I am,
It's only because I'm caught off guard
By your magnificent being;
A world beyond itself.

Let me be your darling,
Your true love.
The only one possible,
The only one you see
In a crowd of people.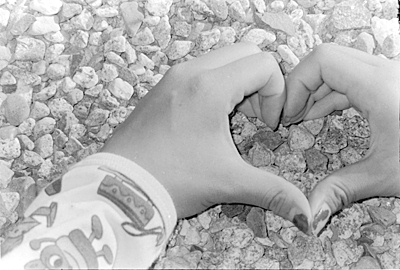 © Caitlin T., Marblehead, MA