Lovers at a Great Divide
August 30, 2009
The sky lit up with electricity,
Glowing blue across the dark.
Our hearts pounded with intensity,
These broken promises left their mark.



Hanging like the last drip of a rain drop.
Dazed with an upside down smile.
Time tick, tick, tick, won't stop.
Tears pushed into a pile.

Defeat, the long battle was lost. Separate roads now lie ahead.
A fine price to pay the cost.
A heart, a soul, a gift for the dead.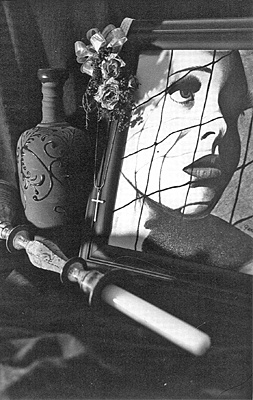 © Jena S., Cameron, WI