Lightness vs. Darkness
August 25, 2009
Light is the manifestation of life,
A guiding force to strife.
Darkness is sadness in disguise,
Loneliness, negativity, happiness, demise.
Light is like the glorious sun,
Some energy and some instant fun.
Darkness is like the solar system,
There is no sound, no move, no rhythm.

If it only were so simple to cruise through life,
And abide by what the heart decides.
Dreams sustain us through the madness;
The victories are flashes of light which suddenly transcend,
And allow us to glimpse the road ahead before darkness descends.
Cherish the short intervals of brightness,
Be prepared to walk alone in the darkness.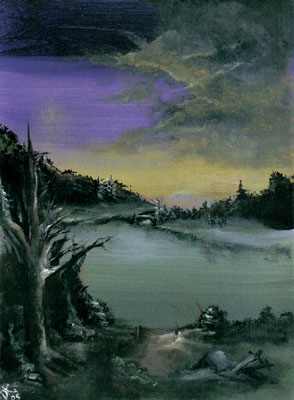 © David K., Birkenhead, UK