My Love
June 30, 2009
All the petty little fights we get ourselves into mean nothing and something, all at once.
Always about something so stupid, though they last longer than we thought.
I know we'll get through it' our love being stronger than an argument, but that doesn't make this time any easier.
This time, thinking you're mad at me; thinking that you're thinking I'm mad at you, all the while isolating ourselves from each other.
It kills me to even think about not being with you, and so not talking to you is torturous in the worst sense of the word.
I feel as though the world is closing in around me, because you're not there, holding it together. How I wish you would come back to me.
I'm watching you walk out that door and not look back. Not one glance, even to say, I don't want to do this, but I have no choice. You're forcing me.
With the worst-case scenario playing over and over in my mind, I start to write. And while I'm writing, I start to dream. I dream that my words on paper would somehow become reality. And while I'm dreaming, I start to doze off, and my dreams become much more real in my mind's eye. I live them, and when I wake, you are the only star in the sky I see, and I cannot be without you, My Love.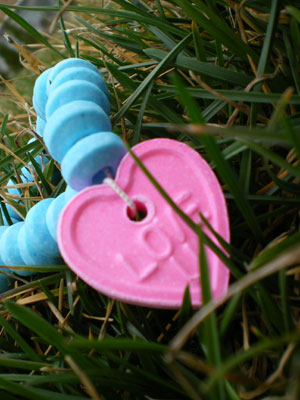 © Jennae P., Kennewick, WA