Finding Me
August 17, 2009
Finding Me.
The sun sneaks upon my window pane.
Life today will not be the same.
Vowing last night to change.
Sinful life has to end.
Not Saying it will be pure
but it's where i begin.
Concealed in a world of fraudulent souls.
Reaching beyond my dreams.
Setting unrealistic goals.
Making a difference
in my exsitence.
Revealing insecurities.
Accepting maturity.
Jeopardizing my acceptance to fit in.
Not falling for a fad believing in a trend.
As I get older life becomes more complex.
More transparent
Less regrets.
Capturing life one heartbeat at a time.
Abandoning my past,
leaving it behind.
Forgiving those who bruised
my innocence.
Knowing that my whole
world can change in one glimpse.
I'm setting higher standards for me.
Looking at life surpass what a blind eye sees.
Tears gently flow down
as i write these words.
A side of me no ones heard.
Years of acting unconcerned.
Every mistake
with a lesson learned.
I wanna make it on my own.
For who i am.
Where i belong.
Fighting to love.
Spiritual growth with him above.
Screaming for hope.
Using my pencil to cope.
Looking down at the pavement
under my feet.
Thinking about what I'd say
when we finally meet.
Knowing you would be such a foreign creature.
To unfamiliar impossible to be.
Never thought it would feel so relieving
to find me.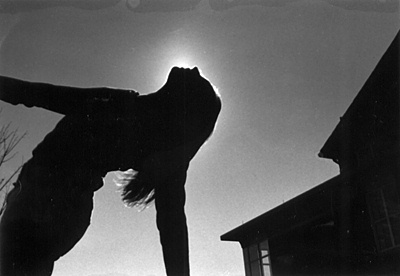 © Alexandra B., Marblehead, MA