Early Morning Run
August 17, 2009
I awaken to half-moons under my eyelids-
painted exhausted, bold black
and a shy blue.
I pull back the sweary covers-
stained a starchy white and
grainy with dirt.
I slip on my sandy sneakers-
carefully scraping the little
bits of moon

(from the sole)
and,
chewing on the salty strings of
hair that (collect on my sunburnt face).

Outside I am the island.
Crossing the grassy boardwalk
(the waves begin to pray and
smile) and I tell them

"I exist"

In a dream of a minute I reach the wave-beaten terrain and
carefully step over the early
monring footprints

(some things are meant to be

left alone)

And I Run.
I run because I cannot take it all in
and I'd rather fly by and forget
(everything).
I don't dare dance at the ocean's
edge-
I play with the skittish gulls
as they assure me (I am the


predator)
But I know I am weak
So I keep running.

I Run because I am so alive that
It finally hurts.

I stop at a broken sandbar because
the water is still and clear
(it is clear and perfect and
something has to ruin it)
I am just the person for the job.

I stand shin deep in the water and
exist
with a heaving chest
and
angry, overgrown bangs.

And I do not remember running home.

Back on the porch (I watch) the sun
finally find a comfortable chair
in the sky and sigh.

I untie my shoes hastily and
scrape the fresh bits of moon
From My Soul.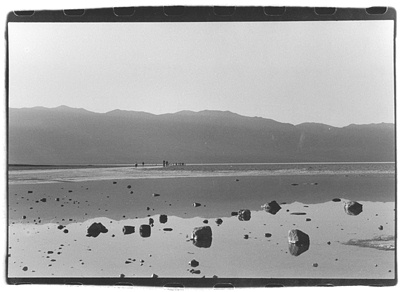 © Dan Z., Marblehead, MA