Playground
August 16, 2009
She tumbles down the slide,
thighs pressed together,

hands clutching a seam of red cotton
that ruffles up in the wind.

her green eyes stare down at the sandy end.
bare feet touch down and

gritty dust slips between bare toes.

Those eyes squint in the sun,
she tucks the gold strands behind her ears.

Breaks into a run
straight into his arms,

he is opposite of her,
dark and closed off.

the green and gold dulls
his grip is too tight.

she glances back wishfully at the swings.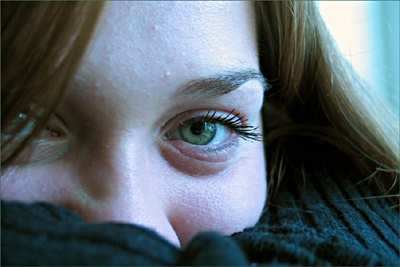 © Andrew M., Belleville, ON, Canada