Go Find Another Guy.
August 15, 2009
Stop!
I see the way you look at me,
I hear the way you talk.
I can feel the nitty-gritty things,
And know by heart your little walk.

Truth is, I've been thinkin,
And it's time you knew,
That my habits don't define me,
And neither, sir, do YOU.

I'll tell it to you strait,
And I'm not afraid to make you cry,
That if fittin in means blendin in,
Go find another guy.

I know you know it to,
I can see it in your lies,
That all you ever wanted,
Was to be one of the guys.

Well, I hold myself higher,
To a standard not set by men.
My life, it comes from GOD.
Not you, my troubled friend.

So here you have the answer,
The one your lookin for,
If your life needs reason
Gods nockin at your door.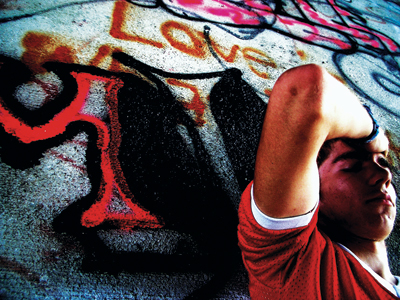 © Sindha A., Champaign, IL