El Mar
August 15, 2009
You knock me with your movements and sincere talks.
I skip over pages and barrels when you walk in a room.
My scalp stretches taut from nerves.
I look you in the eye searching for some invisible caress.
And it's there and you're so near but I know it won't happen.

Who'd known that I would still be writing about a one-sided love.
You know, my side of the see saw is tipped over because your love is a light as a feather.
You flow in the breeze as I am bested by the tempest wind.
Your eyes close and dream dreams while my heart stops as I slumber.
I try to see if I can see you and all the while I have been trying to jump in a sea of you.

Because baby,when your around all I Feel and See is blue.
A blue, blue love that is calm
And melancholy
And free of folly
But my fire melts what cools and eventually burns me.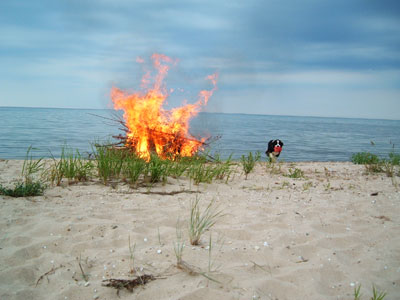 © Hilary L., Rogers City, MI