The Beauty of The Park
August 14, 2009
Who sees the metal grate in the grass?

The rusty bars, welded together

Like burnt waffles.

Who sees the alienation that is faced,

In the middle of a flush, green park

Full of sharp blades of grass,

Strong monstrous trees,

Small simplistic squirrels.

Who sees the small opening where

Water takes its journey through vast, dark,

And unexplored tunnels,

Like ideas through a telephone pole.

Tunnels that stretch out far past the trees,

And the grass, and squirrels,

To another park,

Where a poet sits

Writing on a bench.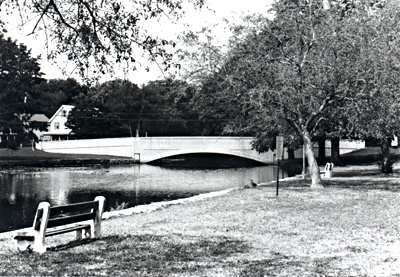 © Geoffrey D., Milford, CT