Glass heart
August 23, 2009
You wear your heart like shattering glass.
Keep it in close, so it will last
Hide it deep, now no one can take its place
He left you in love, with no escape
He leaves you breathless, alone you cry.
They have hurt you before, why let him try?
He pulls you in close, gaze not leaving your eyes.
He's seen you past, He knows how they lied.
He holds you fragile heart, delicate and sweet.
you finally willing, to admit your defeat.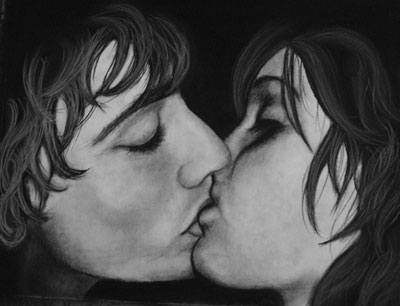 © Anna Y., St. Robert, MO