The Haunt
August 22, 2009
Hard times are still to come
where will they originate from?
My heart will bleed
mindless i will want to fleed.
tears will flow down my cheek
at a constant pace, a never ending leak.
the days will start to pass.
my pain will grow to instant mass.
the thoughts will provoke me,
blackness will seem to choke me.
dieing quietly no attention will be made.
Ill die soon to his coldhearted blade.
his game is the haunt,
haunting me will be the taunt.
my howls will be heard, i'll never be free.
successful, he'll never let me be.
continuing he'll never fail
im his pride he'll be on my tail.
taken, my soul finishes the game
the achievement will bring more fame
soon i will burn in fire
my body shall now retire
don't be mistaken, think clearly
fore hard times are still to come sincerely.
his game is the haunt.
you maybe the next he'll taunt.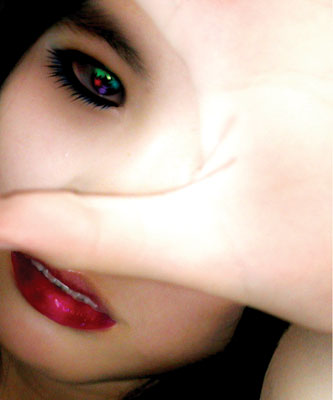 © Victoria W., Arcadia, CA