The Nub : : : :
August 22, 2009
Vanilla-cream, pebbles & tea;
MY escapades, do you not see?
The very little things, I'd like to be;
Alas ! Actions in constant mutiny.

Veiled thoughts & stars anew;
I think are quite far from few.
Wrinkled sand & the morning dew;
You say, are better off if further viewed.

Rustic trams and tattered leather;
Though traditional, yet are better.
Forgotten, ignored the old letter;
Wind-up clocks & the monsoon weather.

The new breeze, I wish to feel;
Invites with it an amusing life deal.
But, condemns me, it's past to seal;
As for the consolation, time will heal.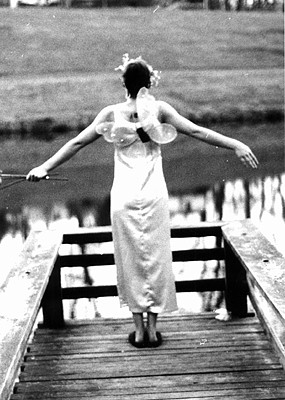 © Jessica T., Cincinatti, OH