Rebuking Myself
August 19, 2009
"Oh, to die,
For this breath to be my last!"
you find a martyr's nobility
in uttering it.
as if you find an obscure pride - in death.
wanting it brings you secret class
an upper hand, a dark importance,
above the happy chattering
of others.

You are as you seem:
a body,
lying on the floor,
impressed with yourself
in your cowardice.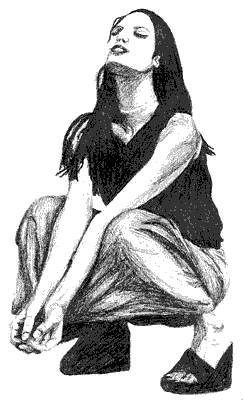 © Danielle B., Cordydon, IA