Dying to Be Just Like Her.
May 14, 2009
family and friends close in on me.
they don't know know that it was me.
Who hid her food in the napkin, or fed it to Charlie the dog.
Stepping onto the scale.
noticing the painful amount..
Picking, and pulling at my skin.
Dying every day to be just like her.
it didn't have to end like this.
but it did.
family and friends now surround me.
worried looks, and painful tears make up their blurry faces.
they now know it was me.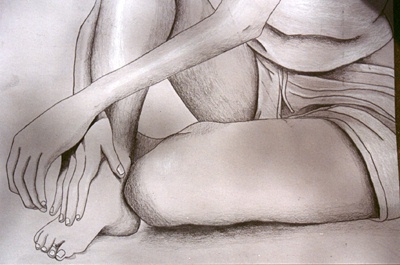 © Omar M., Phildelphia, PA