DEFEAT OR VICTORY
May 11, 2009
I knew the day had come when I heard the cheering.
All the children in the center of the yard circled me.
Then I saw him.
The one child I didn't want to see.
The child that would call you names and push you to the floor just for the enjoyment.
I approached him calmly hoping to settle this without injury.
That was out of the question.
Running faster than I thought possible he charged.
Than all I felt was his fist grinding into my jaw.
I hit the ground and the smell of grass consumed me.
Once on my feet again, there was something different.
The taste of blood.
Before I knew it he was coming again.
I could almost taste the defeat.
But then I saw it.
An opening, a hole in his offensive strike.
I take my chance and focus all my strength.
I go for the kick, my first and only option.
I look around and see the children's mouths gape in awe.And then the smell…
The sweet smell…Of victory.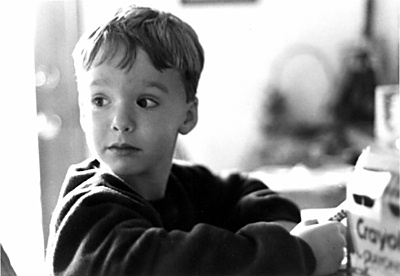 © Caycie G., Rochester, MA