Tess
May 10, 2009
Take me back
back to where nothing mattered
where we could fall on our backs
in the wet dew clinging to the grass
with our mouths wide sipping from the sky.
Where no one was the head or tails,
but we created something so that we both were heads,
where our creativity was not limited by what is wrong or right.
and nothing was stupid, but silly.
I'm sick of being dirty I want to get mulch in my shoe.
The old hay loft was scary.
And I didn't even know you but I believed in your ghost story.
You created images weaving into my mind reminding me
that I was still a child too young to fish out there.
It was in that barn where I slept on wood blocks for safety
and I was okay.
I didn't get too close to the fire,
but now I'm in it and it wasn't as hot as I thought.
Fire doesn't burn like they said.
It only scars and melts the skin.
I've got lost memories on paper and computer screens,
but I don't recognize me.
And in a way we are still so much alike.
we've got the same notes in our annuals.
Left there with a half hearted smile.
it was all mandatory then.
Now I side step making my own dance
to try to cling to a part of the crowd.
and stepping back now they were all standing still
I was jumping wildly wherever I please.
not making thing last.
but there is a pale cross across my shoulder
left over from someone who didn't think too much
about my well being.
but now I've been independent and that same person is thinking for me.
leaving me out to get burned.
of course it doesn't burn like they said.
You were on a horse then.
I was screaming to get on. to get off.
to ride and feel a part of something.
The horse was so much bigger than me.
We rode as the dust kicked up from each step.
Rising into the wind and sent somewhere else.
The fence cracked and wound around.
The saddle keeping us safe.
Never warning us of what was to come.
She was my favorite.
We all slip and fall.
but none of us weigh a ton.
Her hair was in a straight line.
and I was just upset that we had to get off.
The rancher pulled the horse aside and found a phone.
everyone looked so lost and yet none tried to find where they were going.
I looked around as the handler bandaged the leg as best he could.
She was taken around the corner.
"What is going to happen to her?"
I asked.
No one wanted to answer.
I've got the coloring book from the ride back home.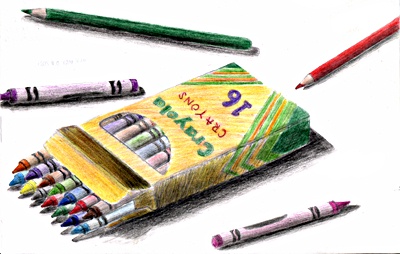 © Dana H., Wichita Falls, TX