Slave
May 2, 2009
Lies, lies...
Engulf my world,
I can never know what to believe,
And can only trust my own word.

I can't trust anything,
Except what I see,
I realize that my whole life was a lie,
And I can never be truly free.

My parents told me that we would run away,
From this harsh world that the white men hold us in,
But as I feel the whip hit my back,
I know that this new journey will never begin.

My parents tell me about the good 'ole days,
When we were not alone,
In this struggle for freedom,
And having a place to call home.

I am taken to the market,
To be sold and torn apart from my mother,
They call me "number 23",
As I drift away from freedom even further.

They strip me of my clothes,
Tell me to go stand on the stage,
Sell me for only one dollar,
And from there I am put in a cage.

I don't think I'll ever see the light,
And all I have is my bravery,
My hands are tied behind my back,
And I am never going to be able to undo the knot of slavery.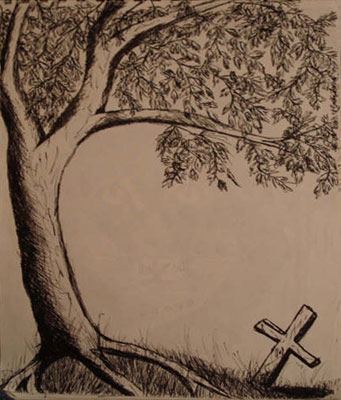 © Courtney K., Bethel Park, PA