A Final Farewell
April 29, 2009
The sound of the car door slamming made my heart skip a beat.
You fondled with the keys, cursing at the door, as it held close.
As you made your way in, fear struck me once again,
The look in your eyes had said it all; my eyes began to fill with tears,
For I couldn't take it all.

I watched you as you stumbled forward,
The salty liquid rolling off my chin, how you got this way again.
Mother lay in bed with eyes shut tightly,
As if she could just sleep this one off once more.

I took a step backward for every step you took forward,
The fretfulness of what might happen was collecting up inside me.
The picture of the scar that lied upon my hand,
that nights' image running through my head.
Just an accident, I had to tell my friends,
But really, I knew that was a lie.

You started to yell, frantically trying to get through the kitchen.
But with every staggered move you took,
Only made it harder for you to maneuver.
Till it angered you more and you flung out towards me.


I ran to my room, where I quickly locked the door.
The frame began to shake, and by the sound of your voice,
I knew it wouldn't be long before you got in.
I scrambled to gather my things and headed for the open window.

I ran through the street not knowing where I was headed,
Fearing you may follow and take me back home.
But I continued to get further away,
With no intentions of ever returning.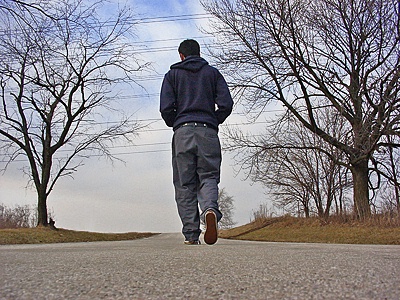 © Greg K, New Lenox, IL