Self Diagnosis
August 13, 2009
"I wonder if Im going insane"
I delivered the line with a laugh.
But Im not laughing now
I dont feel insane
I press two fingers to my throat to feel the beat
Then start to tap out a rhythm
The beat is even
I don't here any voices in my head except my own
Granted I sometimes don't like what I say

But I feel fine, normal
"So it's true then,"
I decide
"I am insane"
For I have learned to hide from even myself

Self-destruction
Exactly as it sounds.
I know its stupid
And I never was one to be unintelligent
Yet, I am the one who holds the knife
And binds the wounds
I am the one who turns from food
And watches the scale
I am the one who smiles
For all who care to see

So I find my own self-diagnosis
Even though I'd love to avoid.
Insanity

And then the clincher
I turn away with a smile
And carry on
Carry forward
I do not drop the knife
I resist the food

My insanity is my security. I will not count the costs.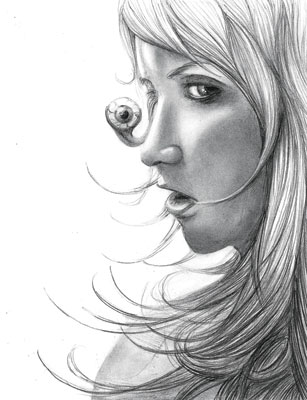 © Jessica P., Bethel Park, PA