The Promised Land
August 8, 2009
My story is of the promise land.
Together we may go come take my hand.
Here you are given a choice, a chance
Do your work and you may advance.
Some are poor but swollen with pride; some are rich but hide much inside.

This country is inflamed with dreams.
Many have gone to the extreme.
You must work hard
And make sure to stand your guard.
You must be durable and concrete
You may never know what may try to sweep you off your feet.

My story is of the promise land.
A story of a place very grand.
Here you may make your way up
Remember to get a close-up.

You can be nothing and become something
You can be creating or saving, you can be helping or investing, you can be investigating or discovering.

Always dream the best
But don't forget the rest
This land is free
And can be as tough as can be.

My story is of the promise land
A land covered in dreams, schemes, teams, and themes.
This place is something very amazing something we are all craving.

Come with me and you will see
The adventures that await thee.
We are all on the same page
Coming here for a better wage.

We came here not just for you and me we came here for our future family. If you work hard you will see we can all be future leaders, pacifists, civil right activists together in this promise land.

This land is yours this land is mine
Together we will all shine.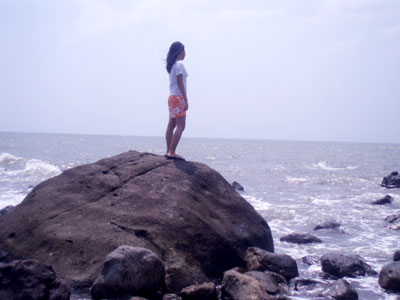 © Grace L., Bacolod City, Philippines