Crash
MAG
August 14, 2009
Paper airplane
flying gracefully through the air.
A little boy watches in rapture,
eagerly runs after his creation.
But suddenly,
it stops.
As the plane takes a nosedive,
the boy's face falls,
and he stands, watching its descent.
He looks up, notices a dark cloud in the sky
that seemed to appear out of nowhere.
He turns around,
wanting to head home before the storm hits,
but halts
at the sight of his aunt
standing before him.
She slowly kneels down to his level,
meets his eyes, her own watering,
threatening to spill over at any moment.
She speaks slowly,
and he watches her lips move,
but he hears only silence,
for there is no soundtrack
to a world crashing down around you.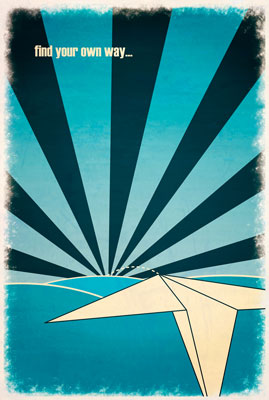 © Taylor M., Pelham, AL