Left Behind
August 12, 2009
That evening the world was in a hush
No more crazy streets, no more people in a rush
as the king descended to the streets
you could see a million people falling to their knees
as the faithful walked away I spotted them
the ones that forgot his name and never accepted him

When the savior comes again
will you be the one that's ushered in?
will you have time to cry
time to yell out Father don't pass me by!!!!
will you be left behind?

The whole world came crashing down
the sound of a million cries was all around
I tried to run to him but I just fell to my knees
but I lifted my head and he was right there in front of me
as he lifted his hands the world began to fade
I floated closer to him and I saw the ones we could have saved

Don't tell me that saved they cannot be
the father's everywhere, why aren't we?
we have to humble ourselves and answer their pleas!
Earthly problems are nothing for my Father, he parted the seas!!!!!

When the savior comes again
we will be there to help usher you in
we will comfort you when you cry
it's time for the christians to become as one and sing!
we won't leave you behind!

Even though you are far away my brothers and sisters
we won't leave you behind!!!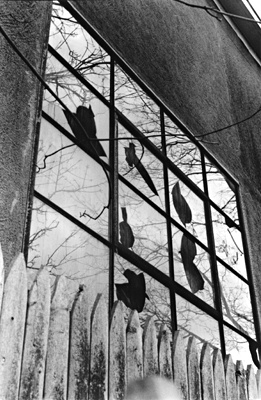 © Halsey S., Marblehead, MA