Addiction
August 12, 2009
When i see you, my eyes automatically light up.
I'm as happy as a child in a candy store.
When you smile, my heart goes
BuBeat, BuBeat, ---- BuBeat.

The best feeling in the world is in your arms, where i feel safe.

Your my fix and i'm a junkie.
The more i get, the more i want.
The more i get, the more i start to feel i need.

I begin to fein for you.
Too much.
Till it becomes an unhealthy obsession.
Youv'e become my drug...& i'm addicted.
You become more important than sunlight, than air, than anything else.
I start to care for you more than i care for myself.

Everyone else says i'm moving too fast, but you promised me forever, and i've taken your word.

Everyone else says to slow down.
Just slow down.
But i can't.

Somehow, i fall deeper in love with you, without realizing that i love you more than you love me.

I've given everything, and everyone up for you, because i want your love, now i need it.
Then You Leave.

Time goes by, & i don't know how to live without you.

As if all time before i met you never existed, and everyone else is wiped off the face of the earth.

I don't know who i am anymore.
I lost myself a long time ago.
So i start to take it slowly.

One minute at a time. This turns into one hour, turning into one day, passing through weeks, and months.

I take it slow, and realize that this was only an addiction, not love.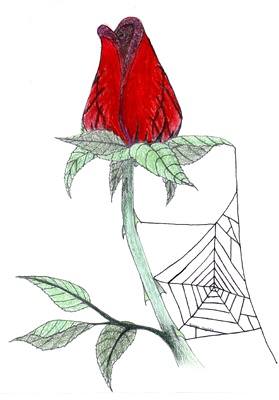 © Tommy H., Marlow, OK