lovely Pain
April 27, 2009
floating.
it is like being in the middle of an endless ocean.
just drifting.
lazily swaying to and fro with the waves.
This feeling of mindless drifting.
This extacy I find in pain.
This love of being distant and tranquil.
This is me.
This is my soul.
Love in Pain.
Love OF pain.
Being so down and getting so lost in it.
I love this ensatiable sense of good in bad.
Then i look at my wrist.
And take the next cut.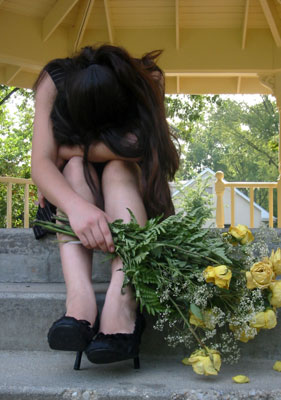 © Martha V., Morton Grove, IL