And She Flipped Her Hair and Walked Away
April 24, 2009
Don't call me sexy,
you chauvinist swine in the hallway.
I felt pretty today
with a ribbon in my hair and
a smile on my face -
that is,
until your greedy grubbing eyes did a little
up down
up down and…
mmm, girl!
up again.
Don't call me sexy,
(look in my eyes when I'm talking to you, not my chest)
even though you think it's a compliment.
Because my kind of sexy is not one that you are
cultivated enough to comprehend.
Don't call me sexy, because I shockingly don't want to know
what happens in your pants when you look at me.
And the way you say sexy makes me feel like a
trash,
something infinitely less than I really am.
Don't call me sexy,
because I am nothing short of beautiful.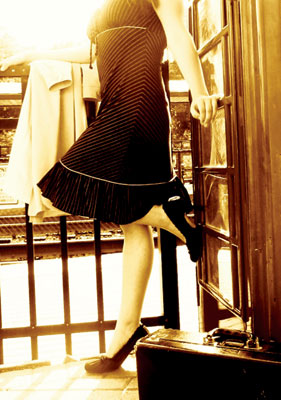 © Martha V., Morton Grove, IL