I'm Ready
August 11, 2009
I'm ready,
to shed the facade,
to drop the act,
to take off the mask.
I'm ready to finally show the world who I am.
I'm done hiding behind my anger,
and my fear.
I'm not scared anymore,
I'm done waiting for my life to start.
It's my life,
I am in control.
Only I get to make my decisions.
I'm done being who they thought I was,
and I'm ready to be who I am.
The person both inside, and out side.
The ultimate combination of my personalities,
I'm ready to truly be myself, again.
Somewhere along the way I lost myself,
for who I really am, and I created someone else, someone tough.
Who wouldn't get hurt,
but it's part of life,
pain.
The same way that love and laughter is.
I'm ready to take the good with the bad,
instead of shying away from the bad and only listening to the good.
There needs to be a balance,
and finally,
finally,
I have found it.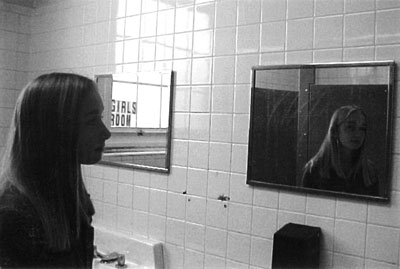 © Jill H., Pompton Plains, NJ