The Hollywood Blacklist
August 11, 2009
Life seems fine and life seems great
Till suspicion killed that fate
this started only with one wisper
Could the voice have been much crisper?
They questioned you, they questioned me,
They questioned one who gave the key.
You've been trialed for suspicions
You've been asked to pay tuitions
So you are off to testify
And return with no freedom
You return home with no soul
People have no freedom and have no voice
Stripped of their own back bone
Left with the fear to believe in your own beliefs
IT WAS THE HOLLYWOOD BLACKLIST...
A COMMUNIST HUNT!
The government was Elmur Fudd
The communist party, Mr. Buggs
Now Elmur asks, "were you at that meeting?
Were you at that rally?
Are you a member of the communist party?"
Buggs yells back, "You can take my money, home, and job.Lock me up amd take my freedom. Take my soul to burn as coal."
But after this, don't expect him to change.
Don't expect him to name the names.
Feels like hell,
I begin to wonder how this began or how'd this start.
A single meeting, a single rally... Yes I'm a member of the communist party.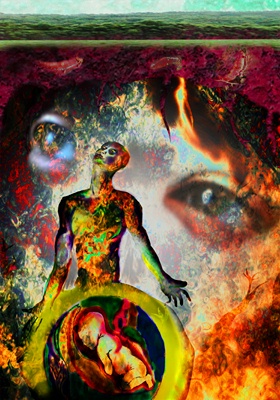 © Tom M., Philadelphia, PA