The Merman Statue
August 11, 2009
The merman statue
So sophisticated yet old
His face so fierce, yet relaxed
Holding his harmonic, yet riding a deviled shark

The merman statue,
So many opposites,
What a fairytale-like bronze work
Yet so many...

Spiderwebs.

Just like in life.
There are always spiderwebs.
It'll make your most beautiful moment flip.
With no ugliness, there is no beauty.

Without that spider web in your life
You'll never learn to appreciate
It brings symetry and balance
Because no matter what there will always be problems.

A spider web that you'll have to deal with.
Like love
There's always an up or down
Problems that you have to find solutions to

Being cheated on or jsut
A little bump in the road
That you have to face.
That's a spider web
But with every spider web
There's always a silver lining
Or a solution to make you stronger
So that spider web

Is everything but making you more beautiful...
Like that merman statue.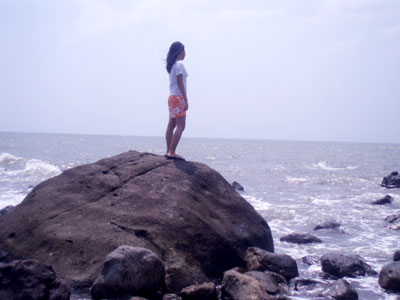 © Grace L., Bacolod City, Philippines