Tale of the Lost Girl
August 5, 2009
In the times of Adolf Hitler,

I was at the age of fourteen.

What a fine age to laugh and play!

An age of happiness without any concerns at all.



Why was it that my destiny did not allow such pleasure?

Why was it that my fate was full of blood and tears?

I heard, saw, and felt agony in the eyes of my fellow people.

The sound of cries reaching up to the sky will be forever remembered

O' why Heavens, did you allow such terrible things?

O' Heaven, do you not remember the words you have spoken?



Why was it that one must turn away from the face of a friend?

Why was it that sons were forced to kill their fathers whom they loved so much?

Why was it that my people had to feel anxiety and fear while others felt comfort?

The eyes of those were smiling in belief while our eyes were mourning with disbelief.

My dark brown eyes are now filled with tears of disgust and anger.

The days of my darkness will be forever cherished within my body.



I despise the ugly brutal man who shall never be forgiven.

My shadows were by the means of the murderer.

Never did my mother hear my words of affection.

Never was I able to ask for forgiveness on the sorrow I caused her.

Never did I show gratitude of her sacrifices…

I wish to murder the blood of your descendents. Let it drown you in your sleep!

My revenge wishes to be far greater than the fire in hell.

I wish to make tears of blood come out from those dark eyes of yours.

Never will you receive the freedom of death!!



How I wish to go back in time and treasure the moments with my precious mother.

I wish no more than the feeling of hatred against her.

For now is too late and she is long-gone.

No more can I even hate her since she is not a person of this world.

Never did I know the value of her rough hands against my face.



The existence of my mom was for the life of mine.

No days would I skip a meal… for mother sacrificed her hunger...

What a wretched child I was...for though the sound of her stomach filled the air, I gave no heart.

Day and night, all year, she worked without ever sitting down.

Some days, the widow ate nothing except for glasses and glasses of water.

And she came in the door smiling to me and hugging me tightly.

But my hands would push her away for the smell of fish was ever so disgusting.

Never did I know the value of that horrible scent which I wish to smell again.



My mother was my slave whom I gave nothing but words of evil.

This woman stood brave and firm in the eyes of mine but fell weak and poor during the times of my sleep.

My belief was based on what laid in front of me; never did I know the tears of my mother.

My heart was in no concern for the one who birth me.

How painful must have been to feel abandoned by her one and only child..

Neither presents nor any plain words did I ever give her on the days of her birth.





I would complain on behalf of my filthy life.

The discrimination against me was what I hated.

I would blame her for the blood of Jew which ran inside of me.

Never did I know the value of the roof over my head.

Never did I know about the lives of poor children who lived under the roof of cardboards.



It was August, 15, 1936, few hours before the rising of the sun.

I felt the sudden shaking of my mother's rough hands on my arm.

Immediately, my eyes opened…..

Why was it that I felt fear as I saw the eyes of my dishonored mother?

Soon, my mother's rough yet warm hands clutched on to mine...

Brown barks swiftly passed me as my legs hurriedly moved.

The truth was set in my heart and regrets brought streams of cold tear down my c h e e k

Not only was I destined for this time, but neighbors as well.

No words would exit this filthy mouth at the moment of our last.

"Farewell mother."



Time since the age of 14 to the age of 24 was a nightmare.

The darkness was of coldness, hunger, thirst, fear, and anxiety.

The eyes of strangers disdained me and their land did not welcome me.

Violence, Jealousy, Self-control, and Loss caused a yearning for mother's hug.

Hatred was shown by violence by the demon that was paid to take me.

Unattractive and repulsive was the daughter; her actions was of disgust.

Nevertheless, gratitude I give to them for I was taught well.



I accept the ten years of nightmare as the consequence of my sin.

No doubt in my mind that mother was alive.

Life sacrifice for such an ungrateful child!

Love to me was given to me only by my sweet dear mother.

Love was the path to my victory.

Love allowed myself to forgive and to pray for the enemies

Now, it is my turn to ask for Forgiveness.

The time for me to leave the earth has finally come; for now I am of old age.

Now has the time come for the walk which I have been waiting for.

The warmth of my mother will enclose me.

My mother, whom I most dearly admire, treasure, and love.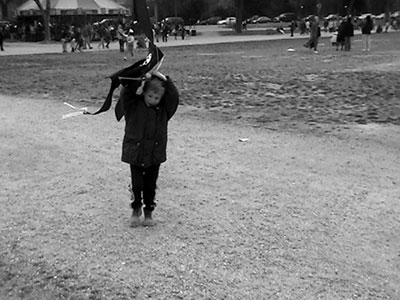 © Nina S., Arlington, VA