All Hail The Heartbreaker
August 4, 2009
A Heart Breaker, that's all your are.
Desperately seeking control of another's soul.
Well this one's not for keeps.
This one belongs to me.
Where are your morals?
I guess you're finally setting me free.
Difficult, yet doable.
You forget to realize there's a strength within me.
Go on, run like the coward you are.
Hide behind her, or them
Or whomever "they" are.

You really deserve a standing ovation
For fooling everyone in this great nation
Especially Me, Myself and I.
Though I can't quite comprehend this
Or begin to understand why?
I'll hang my head north
North, towards the night's sky.
Why is it I constantly fall for the bad guy?
The one who's heart is stone
The one who constantly leaves me all alone.

"I want you more than anyone else"
That's a fairly good line,
Did you come up with it all by yourself?
I love you doesn't mean you get your way.
I miss you doesn't mean you want to stay.
Where did this all go so wrong?
When did I loose myself?
When did I start to pick apart every love song?
This is it, time to move along.

So don't feel pity, regret or even loneliness
You did what you could do,
While he did what he does best.
Shut down the studio and call it a wrap,
Never again will I eat up that bull crap.
I'll listen to that never ending break up song
The one I can't quite get out of my head,
or even help me to move on.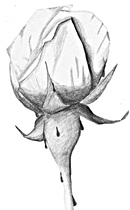 © Elaine S., Phoenix, AZ