Werewolf
August 4, 2009
I look out my window; it's almost dark.
Impatiently I wait for the moon to rise.
It's almost too much, I can' wait much longer.
I feel it coming, the swell of energy,
Waiting to take over my body.
The moon is bright and full as she calls to me.
I crawl onto the soft grass.
The energy emerges and flows through me.
There is a silent shimmer in the air
As it spreads through my body.
Sinews stretch, bones pop,
Joints creak, and flesh rips.
My skin prickles as my pelt pushes through.
My fingers lengthen along with my spine.
I double over in silent agony.
My snout grows and my fangs sprout.
My lower back cramps as my tail emerges.
I drop to the ground in my new body.
I lift my head and let loose a blood-chilling howl.
I am invincible.
I am all-powerful.
I am your worst nightmare.
The Werewolf.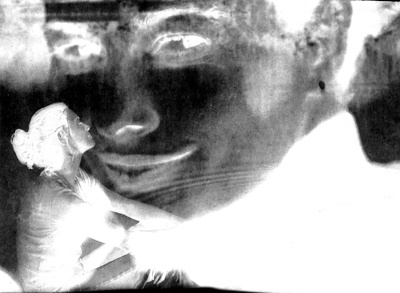 © Jodi H., Marblehead, MA