Breaking Free!
August 3, 2009
There she is upon stage in front of a crowd of thousands.
Lights are shinning are immensely bright.
The fear and excitment of this long dreaded and waited day has finally came into reality.
Not a sound is heard except the unision of breathing that eminates from the anixous crowd.
The mic stands dauntingly in front of her face, daring her to claim a dream or leave it behind.
Not today she thinks, I will not let the essense of fear overcome the essense of my blessed talent.
So with a deep breath she opens her mouth and lets out the first note.
Slowly, steadly as she unites with the rhythm of her song, the notes flow together into a angelic tune of soul and power.
Everyone is in awe.
Even the whinpering babies stop to listen.
From the front, back, sides and middle, tears arise , hearts tremble,
And after a while the music slows.
The notes grow softer, till at last the tune ends and their is nothing left but the feeling of immense peace and togetherness.
Two hands start to clap, then another pair, and another until the room is bursting with applause, a standing ovation, whoops, and cheers!
She is beaming with pride, and accomplishment.
This is a moment she will always remember and never forget.
A memory of courage.
A memory of self-realization!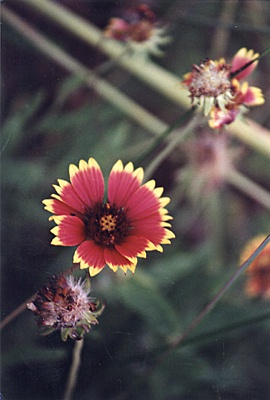 © Brian G., Phoenix, AZ