Together
August 3, 2009
The boy I used to like
The girl I am friends with
The boy I used to yearn for
The girl I wish to grow closer to
Are now together.

As i watched them, together,
All I could think was
Perfect.

They are perfect.
They are beautiful.
Together.

As I watched them in the park,
Holding hands.
Smiling.
As I see the way he looks at her
When she is sick
with love, with worry.
I feel I might cry
from the joy
from the hope
from the beauty
from the perfection
of them
together.

I yearn for more time
with them
together.
For the feeling they give me
is wonderful.

I know what they have is real.
And true.
I believe

It is funny to think
SHe and I met him
together.
Both of us giggling 12-year girls.

And now, 5 years later,
nothing makes me happier
than them
together.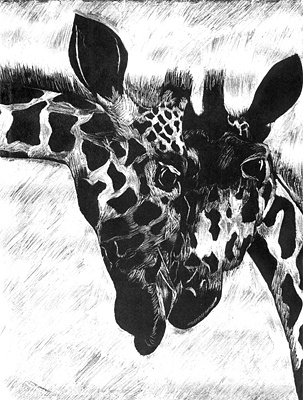 © Brittani M., Aberdeen, SD