Playground For My Thoughts
August 3, 2009
So, what have we learned today?
You stupid, little girl
Creating drama out of a ball of yarn,
Spinning tales and fables for all.

Every word that he says
Lingers in your mind,
You replay each one in slow motion,
Fast forward and rewind.

His words are a playground for your thoughts.
His sentences set your mind free.
You read his ambiguous text messages
As if they're poetry.

You twist nonentity into something,
You fill in circles and connect lines.
But he's just a body to fill the space
Of what you've dreamt up in your mind.

He doesn't love you, and you know it.
He doesn't trust you, you don't care.
He doesn't know you, but you pretend
That what you hope for is actually there.

So, what have we learned today?
I'm a sad, sadistic girl
Letting myself believe what I want,
When I know it's not true at all.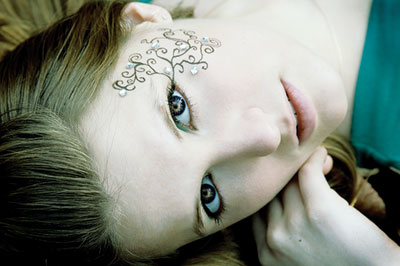 © Michelle B., Blairsville, GA