Thoughts of a Cutter
August 2, 2009
This is such an interesting sensation of puzzling contradictions. I feel sleepy and lethargic, yet content and alive. Breath escapes from my lungs with no intention of returning. The buzz of a nocturnal headache lingers in my skull making me aware of my surroundings. Pain is my best friend and my worst enemy. Blood is a sweet, dark temptation.
Fighting with every bone in my body the urge to let the blade kiss my porcelain skin. Remembering past broken promises and lies, I breathe once more. Tears blind my eyes.

I feel unbearably alone. Even though my reflection mirrors my pain, my tears. I let go of my conscience, my morals. The metal swiftly slices my flesh. That one chance to feel alive, to feed.
The thoughts of a cutter...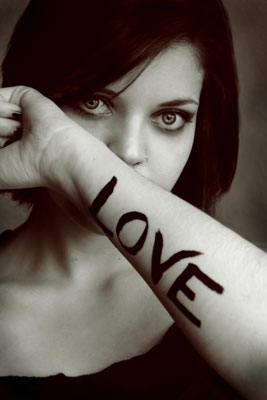 © Michelle B., Blairsville, GA