Love On The Edge
April 7, 2009
Fingernails tearing at your flesh.
Hair wet from adolescent skies.
Ripping at the knitted sweater from last February.

Clawing at the holes in my jeans,
Breathing quickening now.
Arms around your neck.

Lip locked
With bubble gum lipgloss
And your mint gum.

Music blasting in my ears,
Never turned my iPod off.
It's still pouring down rain.

My fingers mingle with your hair,
An odd sensation runs up my spine.
The taste of your mint gum lingers.

You give me a hundred watt grin,
Turn on your heel,
And leave me with an in-love smile on my face.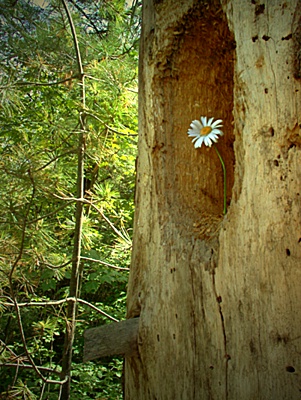 © Anna R, Sudbury, ON, Canada