Brand New Day
August 8, 2009
Each morning I wake to find
That I have left yesterday behind.
A new day before me now,
Endless opportunities I will allow.
Birds sing sweet songs of hope.
Second chances.
Fresh starts.
Sunlight holds promise of new beginnings.
Different perspectives.
Do-overs.
Rustling trees whisper my hopeful wishes.
Clean slates.
Open doors.
I have the power to change my ways
Or stay the same.
I can make a difference
Or make a name.
Another chance to make each day
Better than the last.
I will stall now,
For it will soon become my past.
And all my hopes will slip away
Until the sunrise brings a brand new day.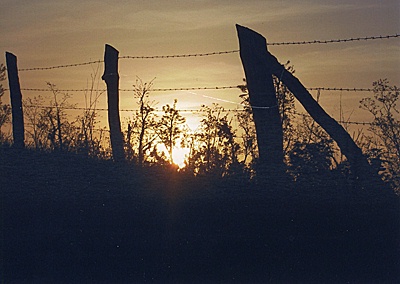 © Michael T., Letart, WV