Blink of a eye
August 8, 2009
When everythings good, and you feel like you have accomplished everything you have set for this moment,dispears in a blink of a eye.
Your goals,your happiness now your left in the cold.
Nobody knows the suffering you are going threw,but people will never know because you hide it so good.
You let bad things ball up inside,and feel like your stuck
Stuck in a box where no where to go,but back in forth.
In a blink of a eye
Its all gone.
Despite you do this to your self,your so immature and don't see what i see.
But beauty does not get far and ignorance pulls you back,and you will never see the truth of you ability that you hold inside.
Having so many dreams, and can go so far.
But what holds ou back is your self.
The past that you can't let go
In a blink of a eye
Its all gone.
Crying isn't going to help.
Your eyes swollen red in fear that you are going to fail once more.
No one will ever feel what you feel
No once will ever see what you see
You are different,you are you and i am me.
In a blink of a eye
Its all gone.
And you once again,trapped in the same rythum,song,and poem.
Its just all the same at the same time.
I just want to break down and cry.
All over again with nothing to look forward to,people look at you and say "what if?"
What if what?
Whta if,and what could have been but its all gone
In a blink of a eye
ITS ALL GONE.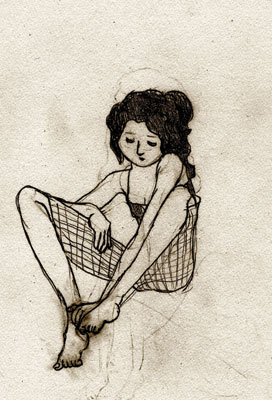 © Samantha W., Albany, NY