She Ran.
August 8, 2009
She ran.
She ran as fast as she could.
Stopping only once to see that she was still being chased.
Around corner after corner,
past people and animals,
and still she ran.
Into the night.
Under the stars and moon,
under the street lights,
and still she ran.
She couldn't stop for fear it would catch her,
over take her,
consume her.
She ran because she had to.
She wouldn't stop.
She ran into the woods past all of the people and animals,
into the night.
Before she realized what she was running from.
Herself.
And still she ran.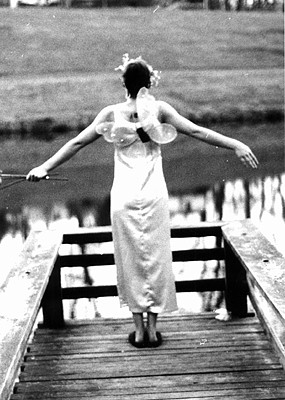 © Jennifer T., Cincinatti, OH