RawNerve.
August 7, 2009
a raw nerve
stings

hurts when my thoughts run over it.
the raw nerve can fester over time
and still never learn how to forgive its maker.
its irrational, jealous, hurtful, and potentially deadly.

it eats away at whats left of my normality.
ill watch it consume.
stand and not make a move to stop it.
secretly i love this little raw nerve.
it takes away guilt.
replaces it with hate.


have to give to get.
fair trade.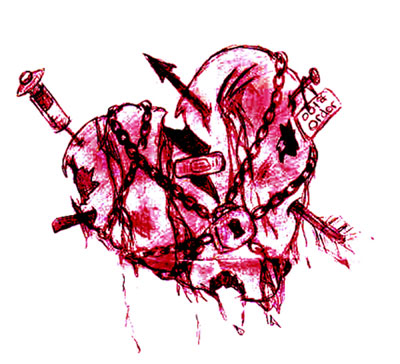 © Asia B., Hudson, MA